Imogene Mankin, a second year Justice Fellow, recently took over IJC's Instagram account to share a week in her life as an Immigrant Justice Corps Fellow. Read what she had to share about her week.
---
Hi, I'm Imogene, a second year Justice Fellow at the Bronx Defenders. I work mostly with clients detained by Immigration and Customs Enforcement (ICE) at county jails in New Jersey and Goshen, New York. Many of our clients are detained for months or years without bond based on their interaction with the criminal justice system. As always, Black and Latinx people are disproportionately detained by ICE as compared to other immigrants.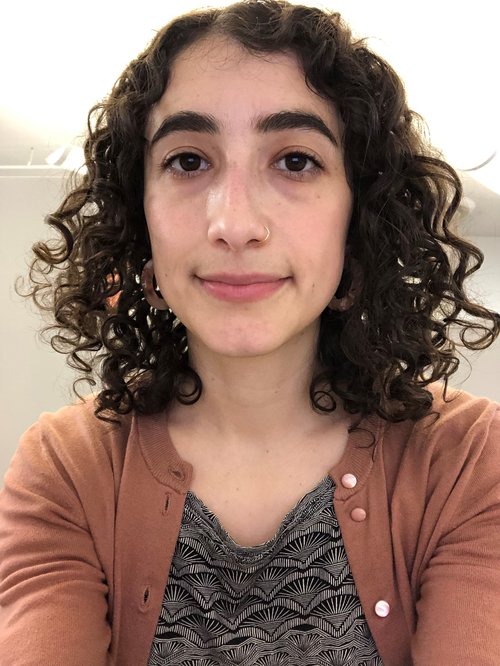 MONDAY
Today, I went to the Hudson County Jail in Kearny, New Jersey. I met with a couple of my clients, and prepared one of them for a merits hearing, the equivalent of a trial, next week. I tell my clients: "In criminal court you are innocent until proven guilty, but in immigration court you are guilty until proven innocent." It's awful but true.
My clients are arrested by ICE in their homes, inside and outside New York criminal courts, and on the streets in their communities. Bronx Defenders is part of the New York Immigrant Family Unity Project, a city-funded project providing universal competent representation to detained New York immigrants. We meet clients at their first hearing at the Varick Immigration Court in downtown Manhattan. These meetings used to be in person but have become virtual meetings over video-conference ever since ICE stopped transporting most clients to the Varick immigration court last summer. Following the video conferencing, we visit clients at the jails to prepare them to present their cases before an immigration judge as well as represent them on bond.
TUESDAY
There are hundreds of challenges related to government bureaucracy, even down to visiting the ICE/USCIS/EOIR bathrooms. Why not put toilet seat covers in every stall rather than on the wall where they look like paper towels? That way people won't get desperate and grab toilet seat covers to dry their hands while they are running to the bathroom in various stages of stress because they are in the process of being banished from the U.S.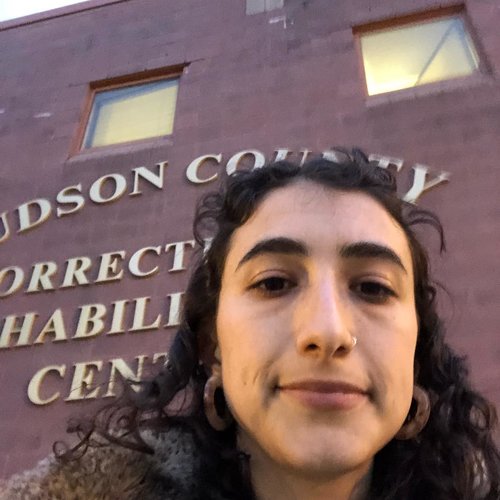 One of the biggest challenges to our practice is that ICE no longer transports our clients to court, which limits their ability to understand the proceedings and our ability to advise them before, during, and after the initial preliminary hearing. Another challenge are the astronomical delays in the processing and adjudication of cases before immigration courts and USCIS.
For example, I had a detained client wait over six months for USCIS to approve his family relative petition so he could apply for adjustment of status before an immigration judge. He has now been detained for about 14 months, because of government processing delays. Other detained clients wait in detention for months to years for written decisions on appeals to the Board of Immigration Appeals.
WEDNESDAY
Driving back from jail with my supervisor, Conor, who was helping me prepare my client for a merits hearing next week. Conor did a mock cross-examination of my client, pretending to be the government trial attorney.
At merits hearings client's have an opportunity to present their case, and since our clients bear the burden of proof, preparation is very important. Merits hearings are usually scheduled for blocks of 3 hours which consist mostly of testimony by our clients, their family members, and sometimes expert witnesses. Preparation for a merits hearing consists of preparation and submission of an evidence packet, often of hundreds to thousands of pages, and then preparing witnesses to testify in immigration court.
THURSDAY
Varick used to be home to only the detained docket but this month the Executive Office for Immigration Review (EOIR), the agency responsible for deciding if immigrants should be deported, tripled the number of courtrooms, adding a few non-detained courtrooms there as well. Each week we screen detained immigrants who cannot afford to retain attorneys and we take all of the cases for representation as long as the detainees meet financial and other program eligibility requirements.
Varick is depressing because once someone is detained it's very difficult for them to win their case, for a variety of reasons. There's a lot of heartbreak at Varick. I think most days I see someone crying about their loved one's case. Because of the difficulty of this work and the hostile environment we work in, it's so important to have great co-workers and co-fellows to lean on. This work is exponentially easier and relatively more fun with the most amazing and fierce co-workers who inspire, challenge and lift me up. Today I'm working NYIFUP intake, which means I'm sitting in court all day but at least I got to see all these cuties. I couldn't do it alone. *Cameos above by past, present and future IJC fellows and a former IJC managing attorney!
FRIDAY
TGIF and thanks for tuning in! This drawing sums up my weekend plans and also why I became an immigration attorney. The construct of borders has been used as an excuse to justify so much systemic violence against immigrants.
ICE is relentless in its xenophobia and hate. I can't do much to fight against that as an attorney, but I can sometimes mitigate the damage.
I chose to be an IJC Fellow because I was looking for a strong network with as much support as possible in what I knew was going to be difficult work. My main hope for the future as an immigration attorney is to become obsolete; for the immigration courts and ICE and detention to cease to exist and I will have to find some other job to do. If that doesn't happen, my hope is to be able to keep doing this work for the foreseeable future. This work is exhausting and traumatizing but I am always looking for ways to make it easier and get support wherever I can. I didn't get anyone out of detention this week, but maybe next week or the week after.