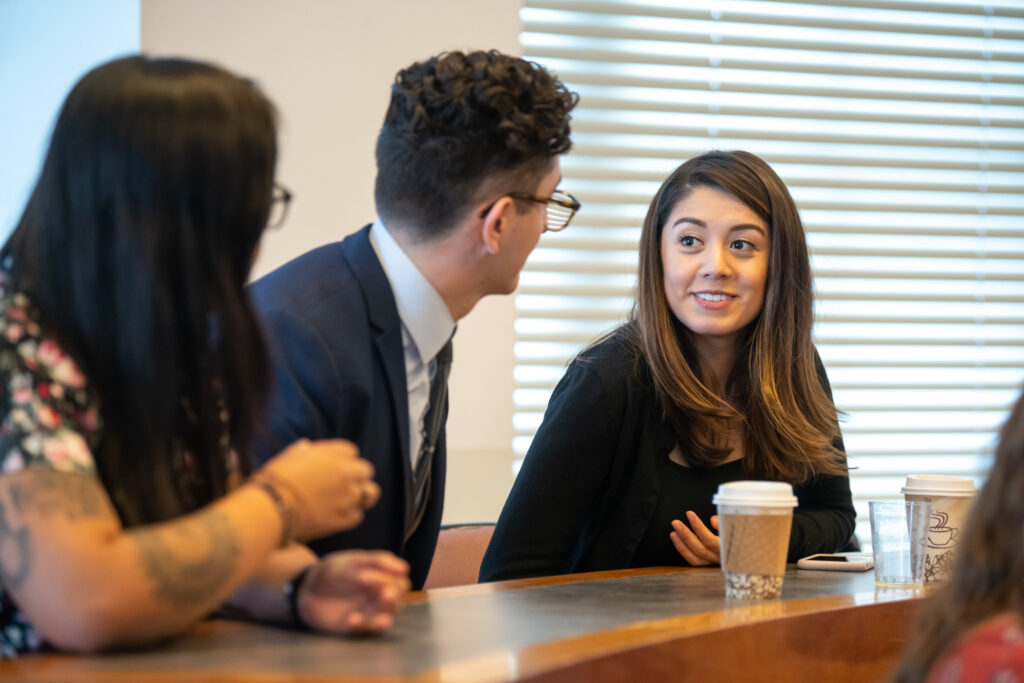 Partner With Us
Help IJC address the representation crisis facing low-income immigrant families.
Immigrant Justice Corps catalyzes the careers of dozens of college and law graduates every year, serves tens of thousands of immigrants, and develops new ways of thinking about and practicing public interest law.
As we grow our coalition, we are eager to build relationships with new organizations, universities and law schools that would like to help us extend access to justice.
IJC also stands ready to assist pro bono lawyers in law firms as they undertake immigration cases, assisting with their training pro bono lawyers are critical to the work of IJC in a number of different ways, including assistance with start-up and corporate matters, representing clients in BIA and federal appeals, and co-counseling on systemic litigation.