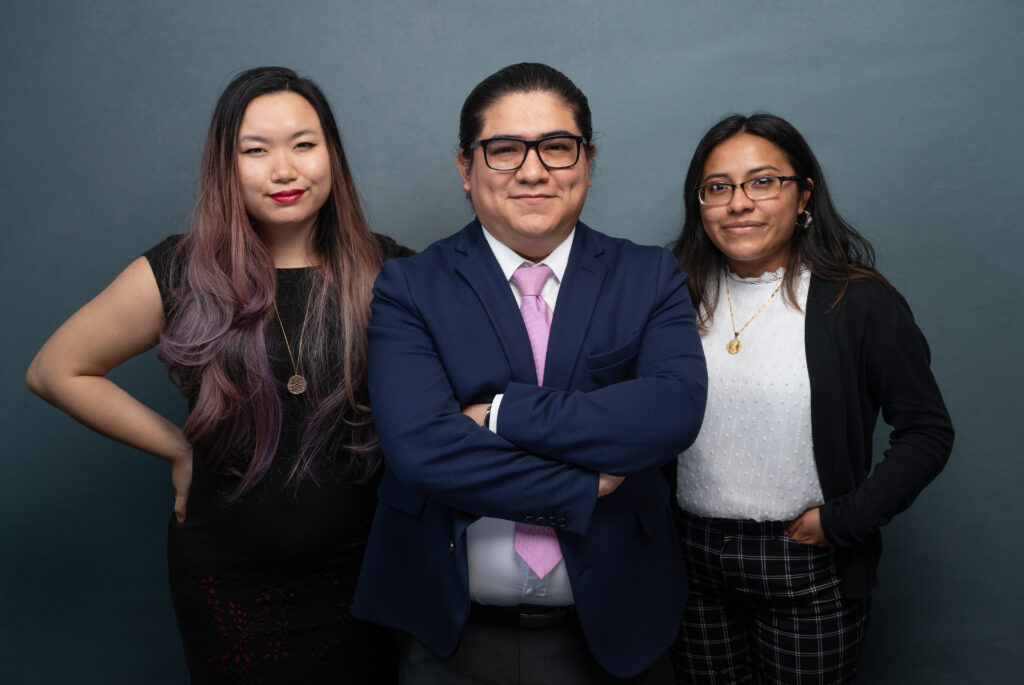 Resources + Advocacy
Every day, IJC Fellows fight for our clients and our communities. We need you in this fight too. Join us in calling for #CitizenshipForALL!
Read More
The State of New York and Eric Gonzalez v. U.S. Immigration and Customs Enforcement, et al.
Filed: March 13, 2020
Immigrant Defense Project and 44 legal services organizations, public defender organizations, and non-profit organizations in support of plaintiffs.
UPDATE: On June 10, 2020 Judge Rakoff declared ICE's policy of courthouse arrests to be illegal and enjoining ICE from conducting any civil arrests on the premises or grounds of New York State courthouses.
---
Joshua M., Petitioner v. William Barr, Chad Wolf, Kenneth Cuccinelli, Respondents
Filed: December 6, 2019
Immigrant Justice Corps, Kids in Need of Defense (KIND), Lawyers' Committee for Civil Rights of the San Francisco Bay Area, New Jersey Consortium for Immigrant Children, Northwest Immigrant Rights Project, Political Asylum/Immigration Representation Project (PAIR), Public Counsel, and Young Center for Immigrant Children's Rights.
---
United States Department of Homeland Security, et al v. Regents of the University of California, et al.
Filed: October 21, 2019
Brief of nonprofit legal services organizations as amici curiae in support of respondents.
---
Al Otro Lado, Inc., a California corporation, et al., v. Kirsten M. Nielsen, Secretary, United States Department of Homeland Security, in her official capacity, et al.
Filed: February 21, 2019
Amicus curiae brief of nineteen organizations representing asylum seekers.
---
East Bay Sanctuary Covenant, et al., Plaintiffs, v. Donald Trump, et al., Defendants
Filed: December 5, 2018
Amicus Curiae brief of twenty-three organizations representing asylum seekers.
Update: 12/19/2018 Order Granting Preliminary Injunction By Judge Tigar