Last week, first year Justice Fellow Paloma Guerrero took over IJC's Instagram account for the day.
She shared her experience as an IJC Fellow and how, while working from home, she is zealously defending her detained clients from deportation. Paloma is the first IJC Fellow placed in Nevada where she works with the amazing team at the UNLV Immigration Clinic. Read what she had to share.
---
Hi, I'm Paloma! I'm a queer feminist abolitionist who has lived in Las Vegas for most of my life. I graduated from the University of Nevada, Las Vegas Law School last year and have been a licensed attorney for 7 months now. I love to read, climb, hike, and talk about how Immigration and Customs Enforcement (ICE) shouldn't exist.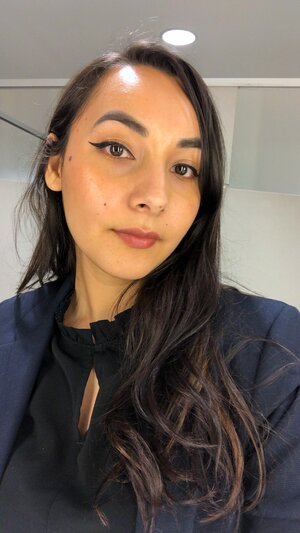 What I do as a Justice Fellow at UNLV Immigration Clinic:
Legal consultations with low-income immigrants who are detained by ICE.

Represent immigrants in their parole or bond request in order to get out of ICE detention.
Represent immigrants in their full merits hearings in immigration court, an adversarial proceeding where we assist the client to present their case and a judge decides whether they'll be able to stay in the U.S.

Community outreach and education on important changes in immigration law, which is constantly changing.
On any given day I'm usually visiting one of three detention centers in southern Nevada but the COVID-19 pandemic has completely challenged the way I represent my clients. Due to COVID-19 the only hearings taking place in the Las Vegas Immigration Court are those for people detained by ICE, which are the cases I work on. The deportation machine does not stop even during a pandemic!
I'm now communicating with my detained clients and prospective clients mainly over the phone. Interacting with clients is my favorite part of my job. I am also able to appear telephonically for court.
Today, I have a master calendar hearing, which is the first time my clients appear in front of the Immigration Judge (IJ). The IJ, the government attorney, and I discuss how the case will proceed. The IJ will set deadlines for submitting applications (such as asylum) and schedule the individual hearing date for us to present my client's case to be allowed to stay in the United States. Someone asked me recently if I get nervous in front of a judge. Yes! Even over the phone my heart is racing.
Right now, all my clients are seeking asylum. Asylum grant rates differ greatly across the country. For example, in New York one judge has a grant rate of 85%, but in Las Vegas, the highest grant rate for a judge is 12%. This makes the grant of asylum heavily dependent on where a person resides in the U.S., which should not be the case because every Judge should apply the same laws in the same way.
Celebrating wins in immigration law is really important. I've had some serious rough weeks where I feel like I can't make a difference no matter how hard I try. I started taking these power fist pictures with my clients when we win their release from detention and they make me so happy.
In law school I knew I wanted to practice immigration law. I enrolled in my law school's immigration clinic and I worked with detained clients and knew that this is what I wanted to do. What I see in other IJC Fellows is this same passion and practical experience. Fellows want to make a difference, they value their clients, and they do not give up easily.
Right now, we are all experiencing some level of our freedom being taken away because of COVID-19. And it is a struggle, right? Imagine being removed from your family, put in a cell, and not being able to choose when you eat, sleep, or shower because you violated an immigration law 20 years ago. Right now there is a huge national push to release all ICE detainees because civil detention should not come with a risk of dying.